I signed up for cravebox a couple weeks ago and enter for my first box, the resolution box for the new year. I was selected to receive one and was charged $15 then it shipped right away. I have heard so many good things about cravebox I couldn't wait to receive my first box.
Finally... I have been waiting in suspense for days!
Of course it is beautifully boxed!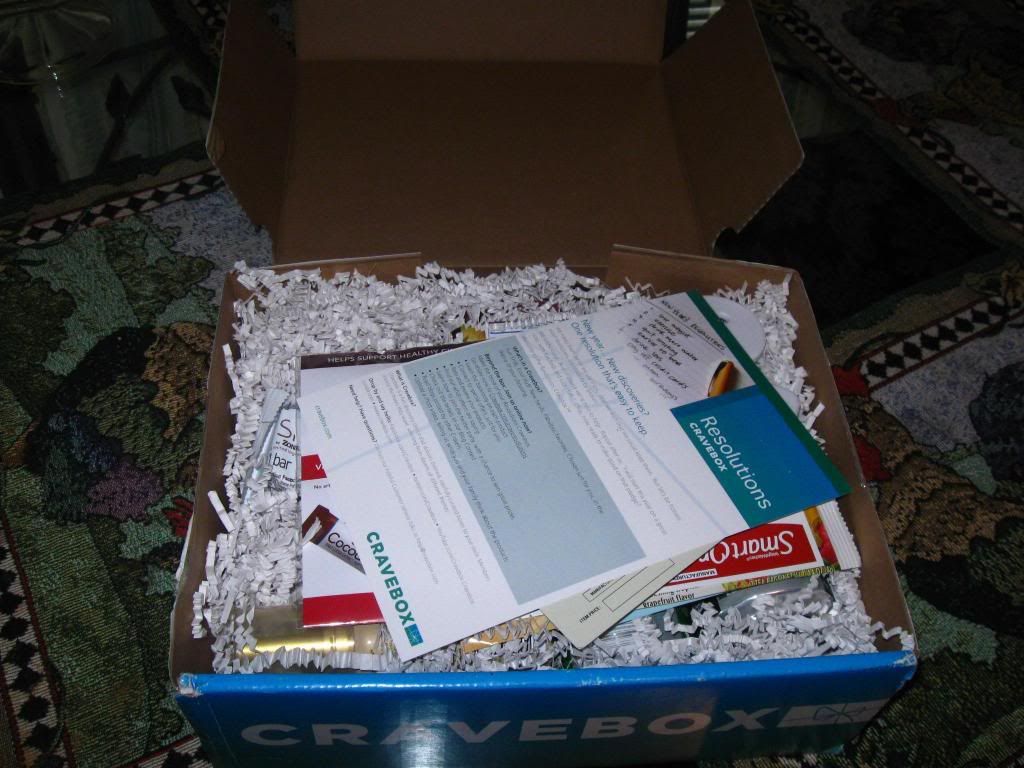 First up: We got a Wholly Guacamole Chip clip and Coupon for one free (not a few cents off but FREE) Wholly Guacamole Product! Value up to $6.50
Celestial Metabo-balance green tea supplement and coupon for $.75 off one box.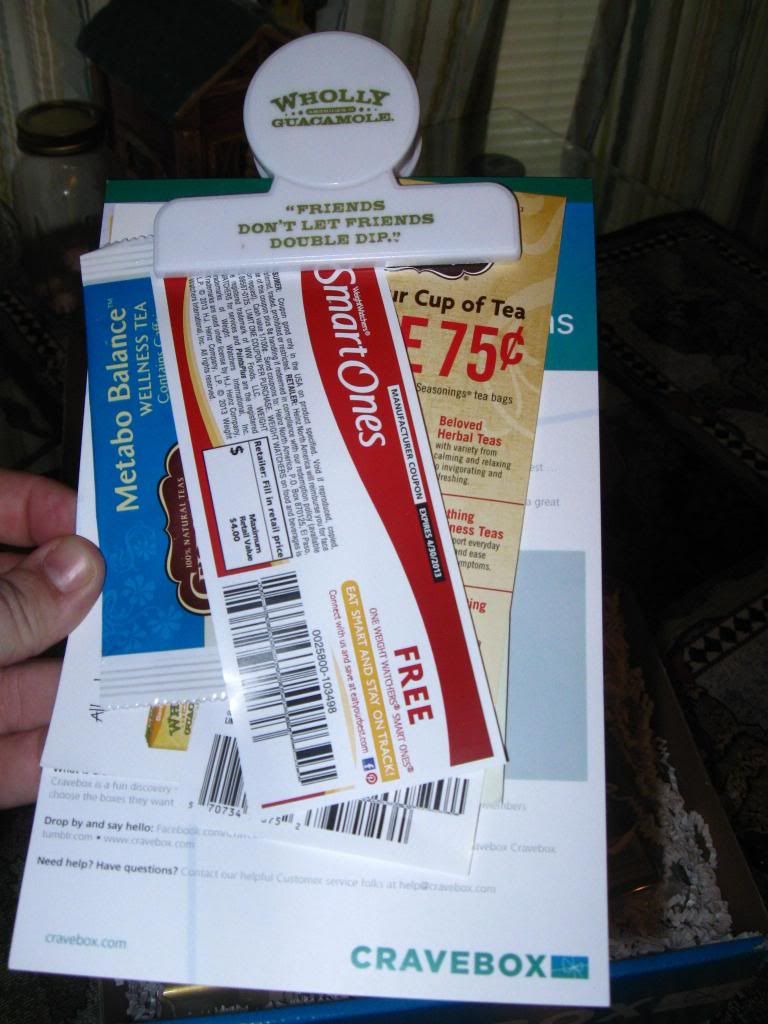 Next a coupon for a free Smart Ones Value up to $4.00
Of course they couldn't ship those products themselves because of refrigeration. So the next best thing is coupons for free items! I love it!
This Cocoa Via I haven't tried yet but will soon. They are little flavored supplement packs. I got 4 of them a sweetened dark chocolate, unsweetened dark chocolate, summer citrus, and cran-raspberry. You can mix them into hot or cold drinks, yogurt, oatmeal or smoothies.
This is a Perfectly Simple Nutrition Bar in toasted coconut flavor. Only has 8 ingredients. 10g protein and it's gluten free! They also included a $1.00 off coupon for 5 bars.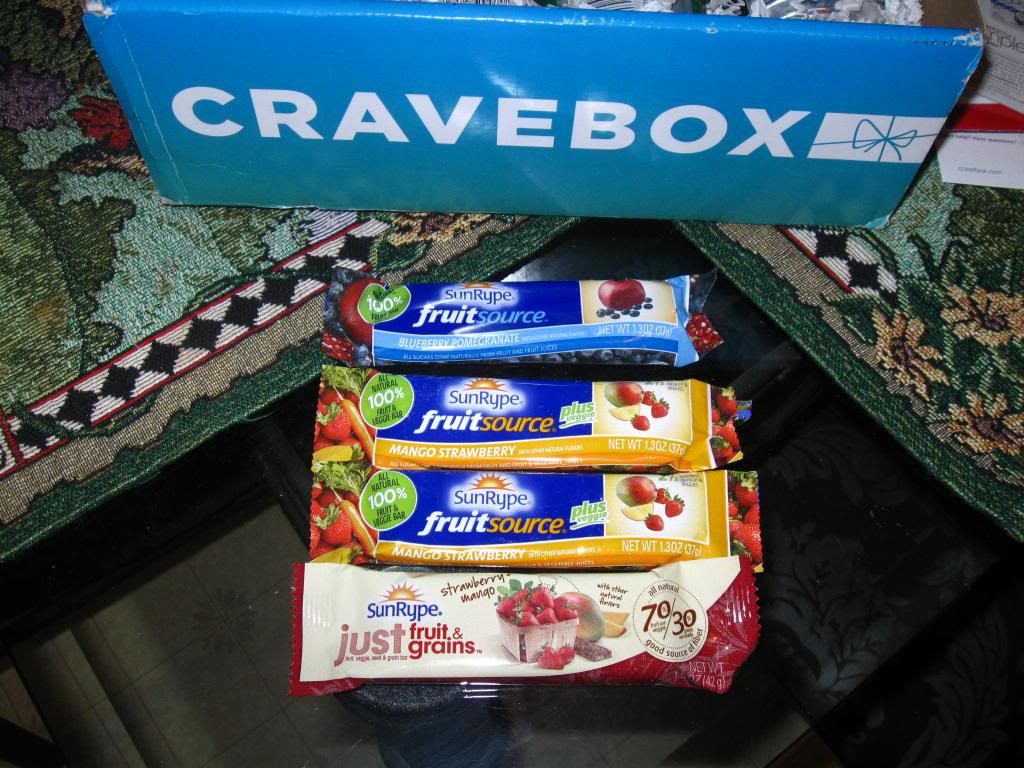 I couldn't wait to try these. SunRype fruit bars, they are kind of like fruit roll ups for grown ups.
These drinks will not last through tonight I promise.
But I can feel less guilty with only 10 calories!!
This is going to be perfect for Kt's Hair. It is a moisturizer/ styler. This is a sample size can but still a good find in my cravebox!
Mary Kay Time Wise Repair volu-firm renewal cream. Smooths wrinkles!!! Can't wait to try this.
This is a full size product Valued at $40 on the Mary Kay
website
.
So it turns out my first box was well worth it! I will be trying for another for sure.
Visit
Cravebox
to get signed up for your own box. Please put me down as a referral (Antonia37355) so we can get entered to win a box.